[Gold Coast]
Mask strap 4.95 AUD
Contents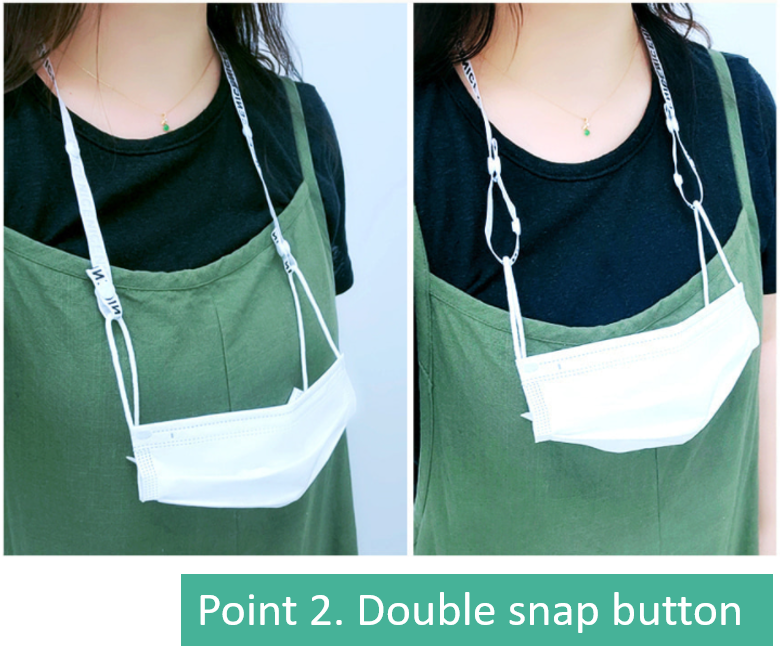 Wearing
a mask is a part of our life!
Where do you put your mask when you are eating in a restaurant or exercising in a studio?
This mask strap is a solution!
1. Made of cotton with no skin trouble
2. Light weight with comfort
3. Adjustable with a double snap button
Prevent worrying about being lost your mask or putting anywhere with potential infections!
$4.95 including Delivery within Australia